Airbus Mini Overhead for Flight Simulator
Airbus Mini Overhead with LED
Availability:
Out of stock
Free Worldwide Shipping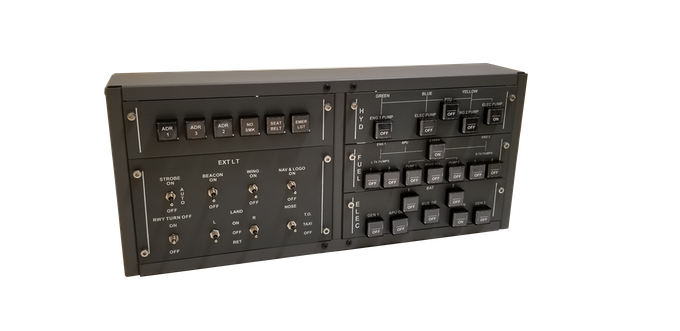 Brand: Cockpit phD
Description: Airbus Mini Overhead for Flight Simulator (with LED)
Production Leadtime: To ensure the quality of every single unit, this item is "Order to Make". Production Leadtime will be 21 Working Days. We will only ship out the product which passes the quality inspection and functional test.
Material:
Frame: Aluminium Alloy
Panel: Aluminium
Screw: Stainless Steel
Electric Parts: ABS, Copper and Stainless Steel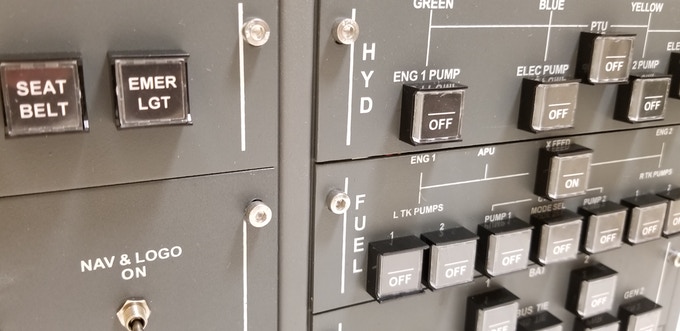 Connection: Dual USBs
Features:
(1) No IT / electronic engineering knowledge is required.
(2) No interference to your other hardwares, such as keyboard and mouse
(3) Tested on Windows XP, Vista, Win-7 (32 bits & 64 bits), Win-8 and Win-10
(4) Designed for Airbus Simulator
Compatibility:
(1) Platform
FSX / P3D (All versions): While this is supporting FSX / P3D direct command assignments, it is recommended to have the latest version of FSIUPC in order to obtain the full control experiences. Works seamlessly with LINDA.
(2) Payware
Fully compatible with ALL paywares
Dimension: 17.8 cm (H) x 40.6 cm (W) x 7.6 cm (D)
Color: Airbus Grey
Package:
- 1 unit of Airbus Mini Overhead PRO-PANEL (Fully Assembled)
- Dual USB Cables
- 1 Year Global Warranty